I truly care about your Memories.
Come talk to me.

Thank You
Here are a few reviews,
of what people have to say about

Pop's Digital World.
Pops Digital World just went above and beyond to transfer my old 8mm home movies to DVD.
The old films were coming apart, and Pop's was able to salvage them. My memories are safe now.
Pop's also transferred my family reunion VHS tapes to DVD. I no longer have a VCR, so now that they are on DVD, I can watch them anytime. He made copies for my adult children too.
He is WAY less expensive than big box outlets, and everything stays local in Salem.
I don't endorse anything unless I am REALLY IMPRESSED. I am indeed, REALLY IMPRESSED!
Good service willing to go the extra mile to help make the experience great! Your in good hands at the store.
I had 17 reels of 8mm home movies from the 60s and 70s. That's like 11 hours of video. Ted cleaned it all up and put it all on USB flash drives. Wow. And all in less than one week. Not to mention his price was worth the drive to Salem. I had compared prices in Portland and Seattle. Highly recommend!
What an amazing experience! Ted took a tape that was stuck in an old camera, unstuck it, repaired damage to the tape, then converted it to digital. He is clearly a master of his craft and the guy to see for any and all analog to digital conversions. He also did this in like...a day! What a superstar. This will be an amazing Christmas surprise for our family member who did not think they'd be able to recover these memories.
Excellent service: quick turnaround, very reasonable price and great quality scans of old family movies from the early 1960s and 1970s.
5/30/2021
I have over 30 old 8 mm movie film rolls that go back over 60 years. Ted converted them to DVD and did an amazing job! He spent over 6 hrs just editing and making the old film look the best he could. He called it a labor of love and I believe it! That was only the first 10 and the oldest. My heart is full of thanks for this business!
Total Digital Transfer Services

AUDIO-8MM FILM- PHOTOS-VIDEOS

One Day on Most Transfers !
DVD, USB or HARD DRIVE

Pops Digital World

"What you see is Better"

I offer the very best

Quality, Price & Service !
All work done
AT MY LOCATION !

3945 Rich Drive, NE

Suite A

Salem, Oregon

(Next to Odd Moe's Pizza)
(at the corner of Lancaster & Rich Dr.)

OPEN : MONDAY - FRIDAY

9 AM TO 5 PM
(Out for Lunch, 1-2 PM)

OFFERED HERE AT POP'S DIGITAL WORLD !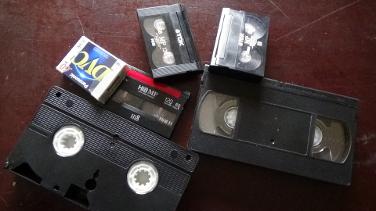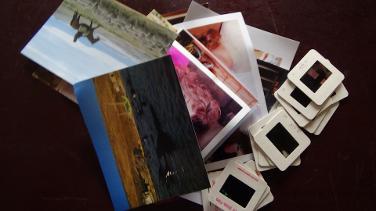 Don't know what's on you're
VHS or 8mm Video tapes ?

I have a FREE viewing
station to review them.

FREE with a transfer
of any Video tape.

Service, Quality & Price

Pop's Digital World is Salem, Oregon largest Digital transfer company
specializing in 8 mm, Super 8, & 16 mm film transfers to DVD and USB, which
were widely used to capture memories from the 1930s through the 1980s. We can preserve the special moments from your movie film by converting them to
a digital format on DVD,USB or hard drive.
Our unique services include Flicker-less,
Sprocket less and Claw less frame by frame film transfers.