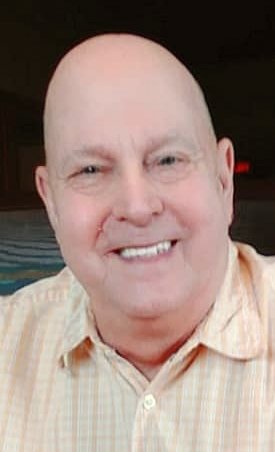 WELCOME

Relive your Precious Memories

at an Affordable Price.

We Are the Leader in Transferring

VHS to Digital in Salem, Oregon. With over
30 Years Experience. NOW, with

two locations, we are near you in

North & South Salem.

Before you lose all your
precious Memories.
Get your Family Memories

Digitally restored TODAY !

"I want to Save Your Memories"

Location One - 1250 STATE ST. SALEM
Hours 9AM to 1PM

(Next to Sassy Onion)

503-607-4693

Location Two - 3945 RICH DRIVE NE

Hours 2PM to 5PM

(Across From SAFEWAY on NE Lancaster)

This was my first store. It was opened at
1250 State Street (next to Sassy Onion)

in Salem in July 2020. A lot of precious

memories have past throught this location.
I still enjoy this location. It's only

150 square feet. I have outgrown this space.
That's why I opened location number two.
I'm here Mon - Fri 9AM to 1 PM.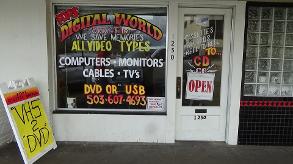 1250 STATE ST. OPEN 9AM - 1PM
( Next to Sassy Onion)

I opened this location in April 2022.
I needed of more space. So, this 600 Sq.
Foot space is a blessing. Now, I can
use all my equipment and leave it
set up on a permanent basis.
I'm at this store from 2PM to 5PM.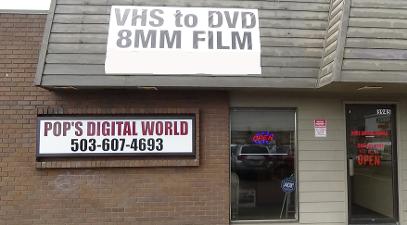 3945 RICH DR. OPEN 2PM - 5PM
(Across from Safeway on Lancaster)

corner of Lancaster & Rich Dr,

Your Memories are so Precious.

I give you the Best Quality and Service.
If you need to transfer old analog:
VINYL RECORDS
CASSETTES
MICRO-CASSETTE

8 TRACK
REEL TO REEL
You've come to the right place. Why ?

Experience. At 78 years old I've been

doing this a long, long time.
I CAN ELIMINATE SCRATCHES

AUDIO TAPE HISS & MORE.

LISTEN TO EXAMPLE !

This is one of the most needed

issues in old records.

I remove scratches, pops &

clicks. I also restore a level
volume and limiting.
You'll be amazed at the quality

of the old sound to a CD
quality of today.

Frame by Frame scanning requires a
state of the art machine that can locate

and capture a photo of every frame on

a reel of film. This ensures no detail

will be lost between frames and

all the detail of every image will
be the highest possible quality.

Taking separate images of every

frame requires more time for

the film to be scanned but eliminates

focusing and cropping errors that

occur with other methods.

The series of images that is created
when a reel is scanned is then

imported into a video editing

program where it is made into a video.
This is our Processing method.

I specialize in old 8MM Film.

It's my favorite type of restoration.

These where the days of silent home movies.

It's the one that my customers enjoy the most.

I have developed a chemical solution to

remove the scratches from 8mm film This is

an example of the processing of Mt. Rushmore.
I don't think it's perfect yet.
But, it's a work in progress.