AUDIO TRANSFERS
MY SPECIAL SOFTWARE

REMOVES NOISE, SCRATCHES,

CLICKS & POPS. FROM RECORDS

& REMOVES TAPE HISS FROM
CASSETTES AND REEL TO REEL
CALL 503-607-4693

I Transfer all Audio Files

From

Compact Cassette
Reel-to-Reel

Micro-Cassette

8 Track

All Separated into individual tracks so

that you can play each track at
random

CALL 503-607-4693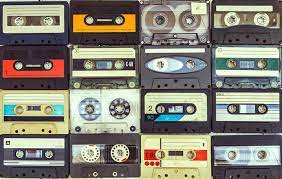 ThMy favorite Reel to Reel.
Is a Sony TC 630

three speed 1.7/8, 3.75 & 7.5
Reel to Reel. I think it's one of

the best Reel to Reels made.
If you get a recording from me
I think you'll really enjoy
the quality sound.
I ALSO MAKE CD & DVD COPIES
CALL 503-6074693